REVIEWS
"MikeandDebbie Sierras of the band "We Belong - a tribute to Pat Benatar and Neil Giraldo. Husband and Wife have teamed up to have awesome tribute to Pat and Neil. Surrounded by great musicians and singers. Keep your eye out for them!" 
-Manny Dominguez , Owner/Manager/Agent at Front Row Promotions Photography,Video,National,Tribute Original Bands. 
" Hello, 
I want to express my appreciation for your help in making our San Marcos Music Fest one to be remembered.  I know that you and your band members put great effort into your performance and worked hard with our sound company to get the best sound.  I've started to receive feedback from the attendees, and the music is getting rave reviews.  We will definitely keep you in mind for future performances. 
Have a great summer. 
Sincerely, 
Cathy " 
  - Cathy Cronin, MPA City of San Marcos  Recreation Supervisor III 
"Manny Dominguez invited the wife and I to come see a Pat Benatar Tribute - WE BELONG.  
If you love Pat Benatar, then you have to see them perform!!! 
I was so suprized by how amazing they were. Debbie Sierras aka Pat and Mike Sierras aka Neil Geraldo so awesomely talented. Also the back up Danielle Ellingson did an amazing job on back up vocals. Debbie and Danielle has such chemistry with harmonies!!! I see a huge future for this group!" 
- Don Green 
" To anyone who has not seen "We Belong" live , take the time to see them if you can . You will be glad you did ! Also , if you're a Pat Benatar/Neil Giraldo fan , when you go , close your eyes for a minute or two , and see if you're "surprised" when it isn't them on stage when you open them . Great Band , Good Vibes and wonderful people as well ......................... " 
 - Richard Eveland
Front Row Promotions
We Belong has teamed up with Manny Dominquez. Manny is well known in the tribute band scene as a photographer, promoter, booking agent, and all around great guy. He is a Contributor Photographer at 
The Worlds Greatest Tribute Bands on AXS TV,
, Photographer at 
Music Connection Magazine
 and Owner/Manager/Agent at 
Front Row Promotions Photography,Video,National,Tribute Original Bands.
  He not only shoots tribute bands but also many big name acts such as Ann Wilson, B52's, Ted Nugent, The English Beat, UB40, to name a few. He's taken a special interest in We Belong and we are excited to be working with him. Go to Manny's websites today and see his great work.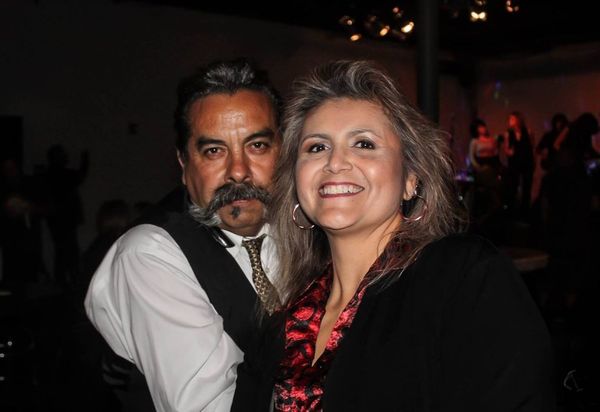 Manny and his wife Estel